Bonneville Upgrades..
07-08-2018, 10:16 AM
Bonneville Upgrades..
---
I recently purchased a 93 Bonneville SSEI. It is my favorite body style. Very comfortable ride. Never preformed any upgrades on one. I would like to pump it up. Looking for suggestions on performance parts etc.. Example: I have been looking at a chip stage 2 from Jet performance. However I have stored codes 31, 42, 44, 56 in the computer one is for a Quaddriver error. I have not had a chance to diagnose the causes yet. Any way to isolate which quaddriver is effected using an older snap-on scanner ?? If I have a computer issue upgrading the chip may be a waste of time.. Suggestions
07-08-2018, 10:39 AM
Senior Member
Join Date: Feb 2014
Location: Worcester, Ma.
Posts: 2,766
---
Loved the '93....favorite was the green color with the gold rims, and tan leather interior....
Really pissed me off when Pontiac cut it'* own throat by getting rid of the Bonneville, Grand Prix, Firebird, and then gave us crap like the "G" cars.....
Code 56 is QDM "B"....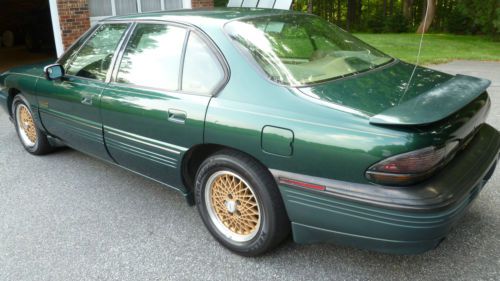 I felt like I was in a cockpit.....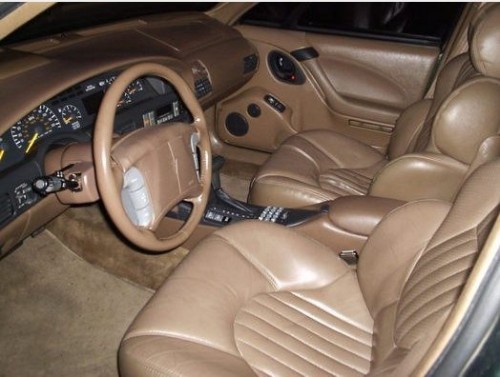 ---
Last edited by Tech II; 07-08-2018 at

10:43 AM

.
07-09-2018, 07:49 AM
Senior Administrator
Join Date: Jul 2003
Location: Dark Side, NY
Posts: 16,398
---
I wouldn't bother with the power adders. Most of the time, they only change shift points and fool the ECU into thinking that the outside air is colder than normal causing the engine to dump more fuel.

You have a Series 1 engine. I highly doubt there are ANY aftermarket performance parts available today. If you feel savvy enough, stuff a 96 or newer supercharged Series 2 engine and ECU into it. There are FAR more aftermarket performance parts for the L67 than your 93 Series 1 engine.
07-09-2018, 12:01 PM
Senior Member
True Car Nut
---
Mike is on to something. Willwren back in the day had a '93, and it seemed that all the modifications did was cause the engine to make more torque, so much so that it shattered his differential, and tore through repeated front mounts. Custom cam was likely the best solution, but as mentioned, series 2 is where all of the performance parts are at.

What are your end goals?
07-09-2018, 12:55 PM
Senior Administrator
Join Date: Jul 2003
Location: Dark Side, NY
Posts: 16,398
07-09-2018, 03:55 PM
Senior Member
Posts like a Corvette
Join Date: Feb 2015
Location: Earth
Posts: 1,407
---
Assuming you want the car reliable and enjoyable for a while too:

I agree with Mike and rjolly87 above. If you can fix it and enjoy it the way it is you'll be okay. You might get away with decreasing the supercharger pulley size a bit and get a little more out of it, but it'* probably not enough to be worthwhile.

Pre-OBD2 on this platform is difficult to upgrade reliably unless you happen to be one of the artists that knew all of the ins and outs of this era and can set it up well yourself. I personally wouldn't trust anyone'* chip with a car like this unless I knew someone who had already run the same exact thing many miles and years with little or no issues. Many of these "unleash free power" yada yada while gradually (or quickly) thrashing things to pieces.

Then you need to consider the transaxle. Unless it has already been overhauled and built-up, you're pretty much guaranteed to have major issues there with any significant increase in power.
07-10-2018, 04:12 AM
Thanks
---
The quick response and input was very helpful. Every suggest made perfect since. To bad this 93 is shall we say, outdated.. I love the body style. I'm going to fix her up stock and enjoy the ride. I am an old school retired tech. I had never tried to do any performace upgades on a Bonneville. Just thought I'd look into it.
thanks everyone for the help.
07-10-2018, 08:25 AM
Senior Member
True Car Nut
---
But, there are also a few tweaks you can look at just to liven it up a bit. Porting/polish, intake, high flow catalytic converter, adjustable transmission modulator, etc. On paper they don't do much, but they can help it feel more responsive if done right, and can also help cruise speed fuel economy.

Again, comes down to end goals.
07-10-2018, 07:22 PM
Senior Member
Posts like a Corvette
Join Date: Feb 2015
Location: Earth
Posts: 1,407
---
07-10-2018, 10:23 PM
---
Originally Posted by
CathedralCub
Good point rjolly87, if it were mine I'd probably do an adjustable modulator right away and firm up the shifts a little but not enough to take the transaxle too far from what it is used to, and a cat as well unless I knew the current one is already fairly new and/or flowing well.
Great Suggestions
My cat has a rattle and vibrations I'll start there. Trans modulator is an easy one. As far as the heads are concerned I think I've save that until my engine needs an over haul.
Anyone have suggestions on a
code 56 QDM-2 (Quad Driver Module Error)
Many years ago we could update the
MemCal in the ECM. This old of vehicle unlikely able to check for the most current one ??
I thinking it would be a good idea to get a back up Computer while they are still available. Does anyone know if the SSEI has the same computer as say the Buick Riviera 3800 or the plain jane model Bonneville'* ??