Changing your supercharger pulley is a easy job and will give you a bit more power. This is VERY important,
Do not remove this pulley with any puller other then a supercharger pulley puller made for this setup. You will destroy the pulley and can damage the shaft.
INTENSE-Racing.com: INTENSE™ Eaton M90 Supercharger Pulley Puller and Installation Tool
ZZ Performance
Make sure you cover your fender to protect your paint from scratches.
Depending on the car there may be items in the way. Things like the overflow tank. You will need to move these items out of the way.
You will need to disconnect your negative battery cable to prevent shorting out the battery.
Remove your breather cap.
Now remove the belt by turning your tensioner pulley counter clockwise with a T45 socket, some engines use a regular socket.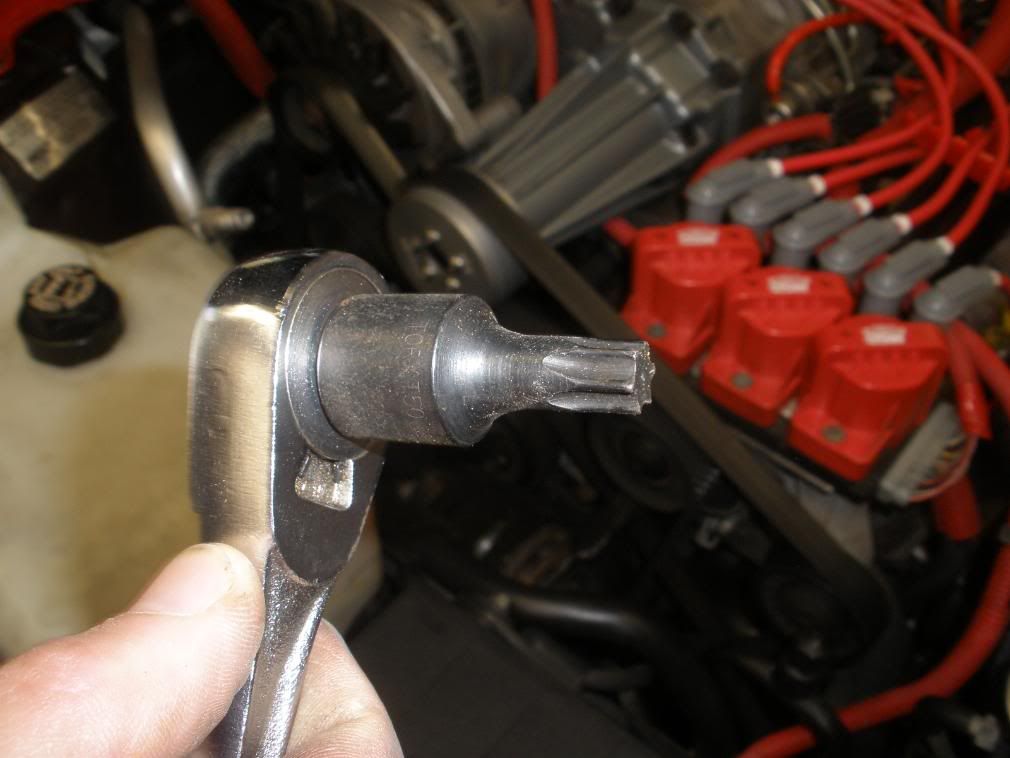 Now that the belt is out of the way you can put the puller in place. Follow the instructions that came with the puller you are using. The one in the example is a ZZP puller.
When the pulley is off, clean up the shaft and set up the puller to push the new pulley in place.
Then put the belt back on. Inspect to ensure the belt travel is correct.
Put the parts you moved back, and connect negative battery cable. Start engine for a moment and then shut off. Inspect belt, check all ribs. If everything looks right, start engine and inspect belt travel
For series 2 engines the stock pulley is 3.8". Dropping to a 3.5" is the smallest recommended size. You can run a stock belt with this setup. If you do go smaller you will need to change belt size from a stock 725mm belt to a 715mm belt. If you don't the belt will slip. Changing to a over sized tensioner pulley is a option. But clearance can become a issue. As shown in these pictures.
This is a 3.4" with stock tensioner.
This is 3.3" with over sized tensioner.