Hi all. I'm buliding a new desktop for christmas and I don't need this anymore. Here are the specs:
2.00 GHz Pentium M, 2 megs cache
1 gig DDR2
80 gig HDD
Geforce 6800 Go 256 meg (pci express)
17" WUXGA True Life screen, 1920x1200 native resolution
DVD burner
18,000,000 USB ports.
Here'* a pic: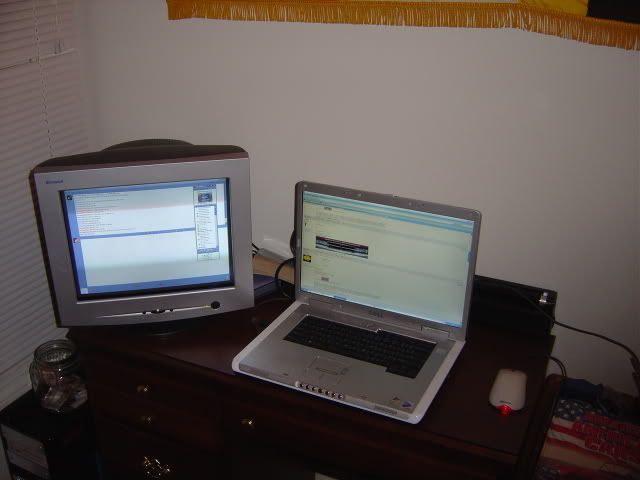 Asking $800. Let me know. I'll trade for some aluminum SBF heads
.