Update:
Alright, almost halfway done.. Is not going to be a 1994 Buick Park Avenue Ultra anymore. Is now going to be a 1994 Pontiac Bonneville SSEi with the S1 L67. I found this Bonneville which the body is or was a peace of junk badly but the car doesn't exist anymore is now flat on a recycle center. lol But I saved the motor and tranny which had around 95000 miles and are on good condition.
Now I talked to gmtuners.com and we find out that the harness will slide right in with no mods what so ever, and for fuel pump, they told me that I could use a fuel pump from a 1993 GMC Truck Typhoon 4.3L Turbo 6cyl which is the exact one of my regal but with higher pressure which will slide right into my fuel tank, in my Regal. For the tune it will be just a mod in the mem-cal/chip.
I've been doing now is trying to figure out how I'm going to attach upper motor mounts. My idea is get the Torque Strut Mount from 1996 and up L36 or L67 Regal which will have two. I know that my radiator support has the holes and will be easy. I got the brackets for the Torque Strut on the motor side and radiator support side. I actually got the bolts and the motor side brackets out of parts.nalleygmc.com and the struts and radiator support brackets from RockAuto.
Anyways I figured that I will get a new L67 motor from AutoZone and just add the external parts to it and have the tranny completely rebuilt and my L27 get the recent new stuff I put in like almost every sensor and external parts.
The goal is to have a "new" L67 S1 on a 1994 Buick Regal.
Although the L67 of the Bonneville I would be using not a lot just the important external parts like fuel line for the injectors, fuel injectors and mostly brackets, Valve covers, Supercharger, which I will have it rebuilt has well, Alternator, starter and anything else I'll need.
But I already have brand new, never used, lower intake manifold (which was a pain to find), throttle body with sensors like MAP etc. and the last thing I will get brand new is a timing cover, belt tensioners, serpentine'*, harmonic balancer, radiator, heater core and hoses.
Here are three pictures when I was taking the Motor and tranny out of the Bonneville. :hammerdude
By the way I have all the plastic covers.
and this is a clear picture of the Torque Struts of a L36 it would be like these but on my L67.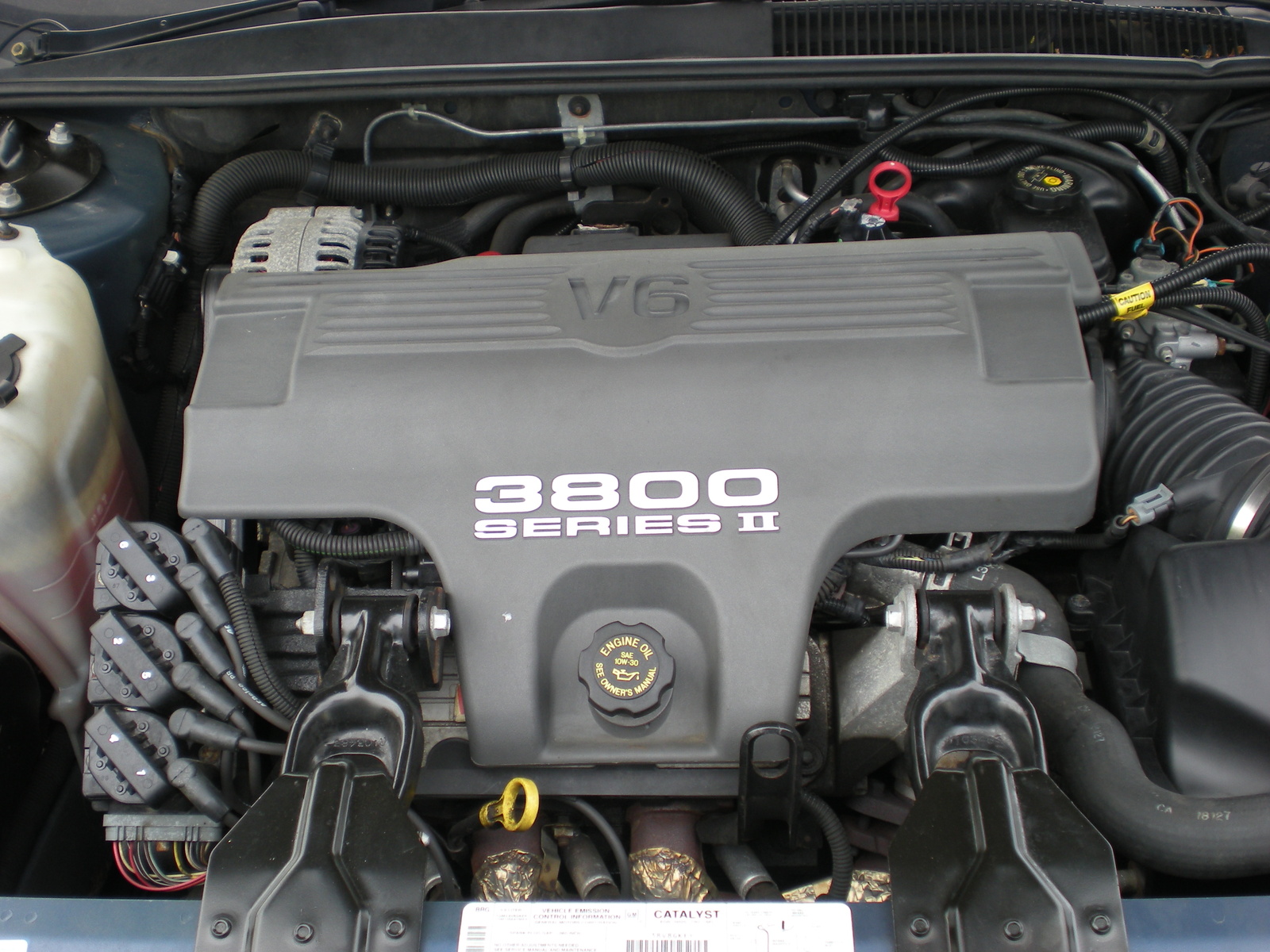 I'll be posting updates soon. Thanks