2000 Blazer LT
01-22-2010, 09:03 AM
Senior Administrator
Join Date: Jul 2003
Location: Dark Side, NY
Posts: 16,343
2000 Blazer LT
---
Ahhh, the typical ignition switch problem.
I spent about 3 hours last night getting mine out, taking it apart, and ATTEMPTING to put it back together.
I got every little hair spring and pin put back in except for that damn big spring. The one that makes the key return to the "ON" position after you started it. For the life of me, I can not get it in. So, for the time being, I assembled it without the spring so I could put it back in and test it to see if my cleaning the contacts made any difference.
This one in particular causes the fuel pump not to turn on. And I thought B-villes were bad in this area.
Anyone ever take one apart and get it back together?
01-22-2010, 04:53 PM
Senior Administrator
Join Date: Jul 2003
Location: Dark Side, NY
Posts: 16,343
---
Yes indeed Kyle, it was a PITA!!! But, right now it'* only missing one spring. The big one that returns the key back to the on position. All the others are back in the rightful location.

The main thing is, it works now.

On another note, you should see frankeninjector project i'm working on. Go ask Bill. LOL.
01-24-2010, 10:39 AM
Retired Administrator
True Car Nut
Join Date: Apr 2009
Location: Williamsport, PA
Posts: 2,876
---
Ive replaced them twice on a 1997 Bravada. The 2000 is a bit different as the passenger air bag changed how the entire dash is configured. On the 1997 the lock cylinder doesn't need to be messed with when replacing the ignition switch... maybe it changed for the 1998 to 2001 series Blazer/ Bravada?
01-24-2010, 10:49 AM
Senior Administrator
Join Date: Jul 2003
Location: Dark Side, NY
Posts: 16,343
---
I don't know much about the year differences on the Blazers. I never had to touch the cylinder lock on mine though.

Dan, I'm sure that tool they use is located somewhere in the assembly line at the plant where they make the switches. I just cannot figure out how that one spring is inserted during the assembly process.
01-24-2010, 12:35 PM
Retired Administrator
True Car Nut
Join Date: Apr 2009
Location: Williamsport, PA
Posts: 2,876
---
Here is a link to a thread that is decent, but again this thread is a 1997 and in 1998 some things changed, but the more I think about it not much changed in the steering column.
http://www.automotiveforums.com/vbul...d.php?t=287636
If you don't get it going, let me know- I have the 1999 Factory Bravada service manuals and i will find them and scan something it it is needed.
01-25-2010, 12:42 PM
Senior Member
Posts like a Camaro
Join Date: Mar 2004
Location: Waterloo, NY
Posts: 809
Thanks: 0
Thanked 0 Times in 0 Posts
---
The spring in question is the large spring internal to the ignition switch itself. Here are some pictures of where that spring is: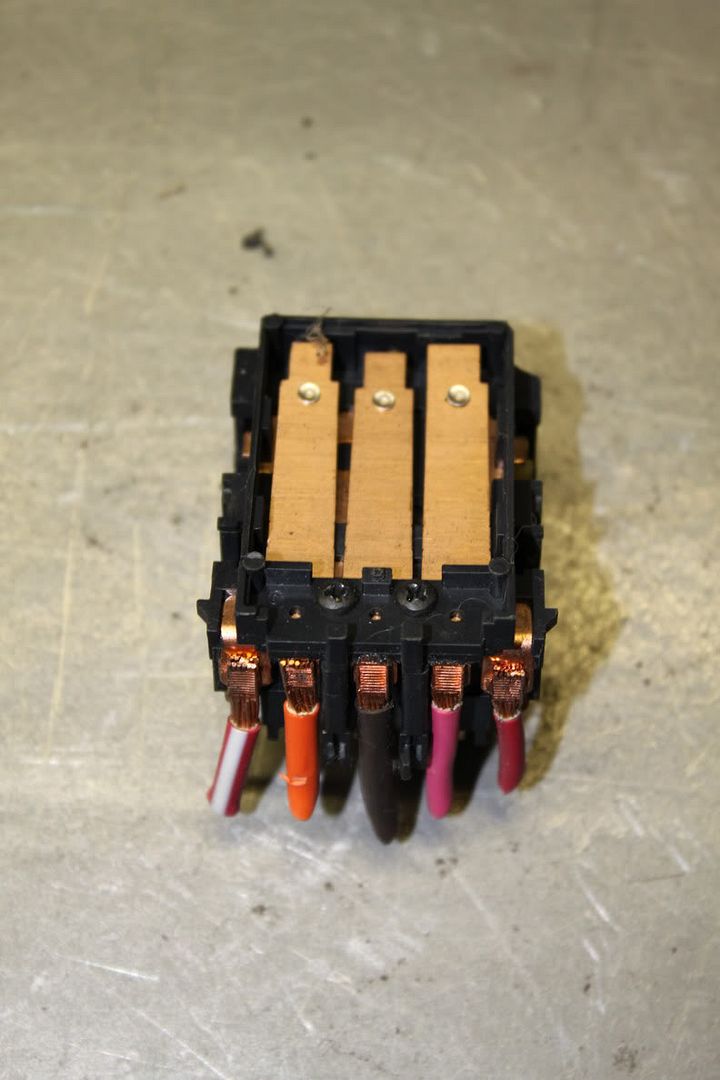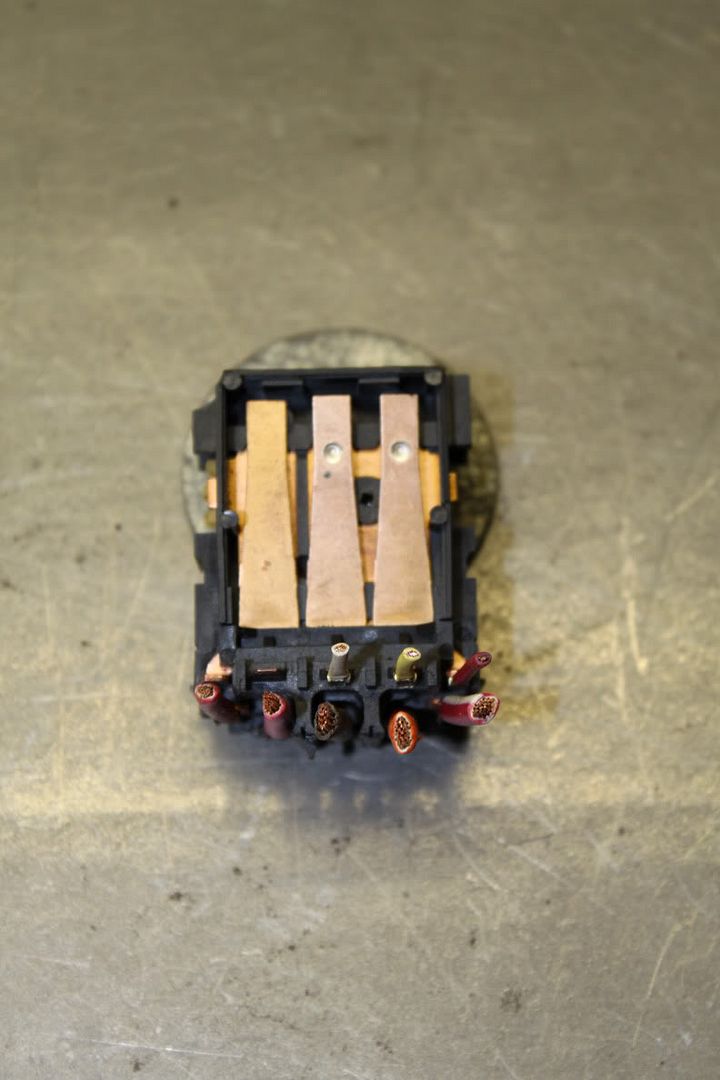 The screw shown in this picture is what holds the center portion of the ignition switch together and restrains said spring: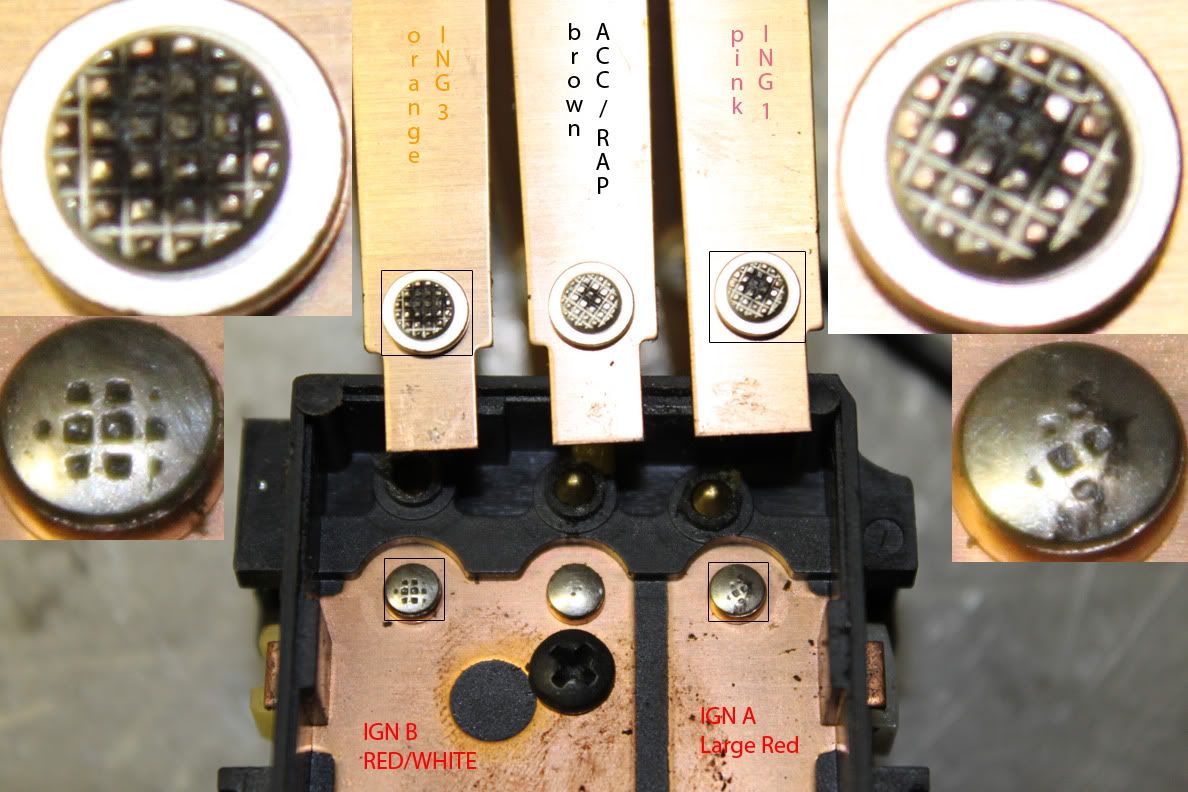 While I do not have any pictures of the spring that Mike is having troubles with, I know specifically what it is. It is the return spring for the switch and lock cylinder when you push the key to the start position. I fiddled with the one in my sacrificial ignition switch for probably close to an hour before giving up on putting it back together properly. I got close on several occasions, but it just wasn't worth the time for something I was never going to put back into a vehicle. Mike is in a different position though. He'* too cheap to buy another one! LOL
Pictures are from the thread I created about the failure of these switches in the *-series trucks:
Anatomy of the Ignition Switch
---
Last edited by swartlkk; 01-25-2010 at

12:45 PM

.
01-25-2010, 05:08 PM
Senior Administrator
Join Date: Jul 2003
Location: Dark Side, NY
Posts: 16,343