Out working on my garden today
08-19-2009, 05:34 PM
Retired Senior Admin
Expert Gearhead
Join Date: May 2006
Location: Sheboygan Wisconsin
Posts: 29,661
Thanks: 0
Out working on my garden today
---
Slow day, nice weather, no cars to work on, all my leather projects are done, I'm board.
Decided to work on the garden a bit. Planted some mint last year, 2 small plants. You know, for Mojitos. They seem to grow a little faster then I thought.
They kind of took over.
Already starting to plan on it'* removal, with a mojito party.
Picked up 250 pounds of stepper stones yesterday. Made a small waterfall with this big one.
Then I picked up a box filter for this fountain. Should have got that a long time ago.
Neat when the breeze catches it.
These guys showed up one day, got a good dozen of them now.
Nice reflection.
This looks neat too.
Trimmed back the mint some. Now I can see the pond again.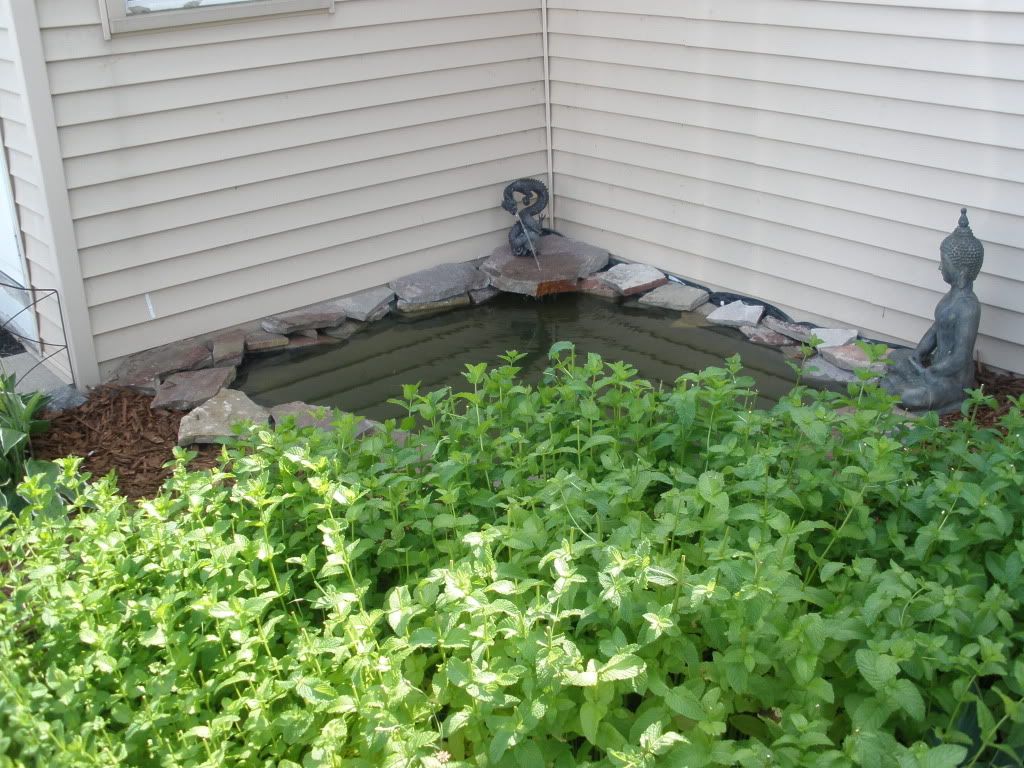 My little corner of quite. Found some solar lights on Menards for $5 a pair. I picked up 6 lights. Might pick up 6 more.
Nice blue glow at night. I'll have to see if I can get some pictures of that.
08-19-2009, 08:22 PM
Senior Member
Posts like a Turbo
Join Date: Mar 2009
Location: Richmond,Va.
Posts: 342
Thanks: 0
Thanked 0 Times in 0 Posts
---
Looking good Dan. I planted some mint in my Mom'* yard years ago. At least yours is confined to a small area. I spent years trying to keep that stuff at bay. Smelled really nice as I tried to snuff it out.
Thread
Thread Starter
Forum
Replies
Last Post