Ordered me a new eye patch
05-14-2011, 10:09 AM
Retired Senior Admin
Expert Gearhead
Join Date: May 2006
Location: Sheboygan Wisconsin
Posts: 29,661
Thanks: 0
Ordered me a new eye patch
---
Well, those of you that know me know I can't do anything like normal people. And seeing that it looks like I will be wearing a eye patch for some time now, a normal eye patch simply wont do. So, ordered me a new one. and here it is.
This was custom made for me. So it took several days to be made. I should have it early next week. I can't wait.
I need a eye patch smilie
05-14-2011, 01:25 PM
Retired Senior Admin
Expert Gearhead
Join Date: May 2006
Location: Sheboygan Wisconsin
Posts: 29,661
Thanks: 0
---
I have just under 2 weeks and I start performing again. First up is pirate fest. The patch will actually work out great.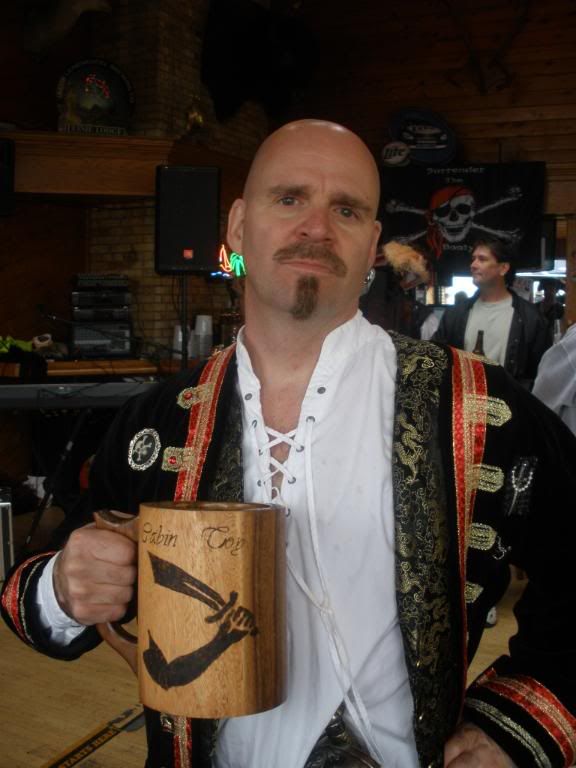 Shortly after that I switch over to a barbarian. And it will go well here too.
05-14-2011, 02:34 PM
Retired Administrator
True Car Nut
Join Date: Apr 2009
Location: Williamsport, PA
Posts: 2,876
---
Did you get your pirate shirt from Jerry Seinfeld.....

Hope your eye heals quickly and fully.