Senior Member
True Car Nut
Join Date: Feb 2002
Posts: 3,993
Thanks: 0
Thanked 0 Times in 0 Posts
Another Friend'* Car: LS1 FC RX7
---
This is a car that one of the guys in my local car club is selling. Again, I've seen it personally and it is top notch. Thought some people might be interested to maybe buy, but if not, then see it...
Quote:
Hey Guys,

Many of you know the car, for the last 4 years of my life I have dedicated my life, lots of money and my soul to this car. I have done 4 years of research and development to make a car that is reliable, fast, and handles well that can take the stresses of real racing and beg for more. I have done several track schools at watkins glen with the car and have never been passed. I have purchased a house and have to move on sadly. The car is turn-key and absolutely NOTHING is needed other than a driver to take this car to the drags, autox, road racing. I haven't taken it to the drag strip since the new engine as I'm not really a drag racer, but I believe it'* a mid 11'* car with the right tires, racing against other 11 second cars has proven this as well.

I will consider all newer (1995+), lower mileage (under 100k) manual transmission trades + cash. I will be putting it on ebay very soon.

I am asking $18,500.00 or best offer, a few months ago a bone stock LS1 FC RX7 that had been painted sold for $15k on ebay, mine has $10k more in equipment than that one.

Many thanks to Darkvibe for taking the pictures, he describes the car as "******* scary fast" after a ride


Quick Facts:
$30,000 invested in ground-up build too many new parts to list.
Freshly Rebuilt 2002 Fuel Injected LS1 (all aluminum) Engine with 450hp at the flywheel (2000 miles on it, have receipts $3500.00, has Torquer2 234/232 Cam dyno tuned)
6-speed manual transmission out of Camaro (T56)
Factory HD Mazda Turbo rear differential with 4:10 gears and clutch Limited slip
No rust ever, car from Louisiana before floods, underside of car spotless
Custom Widebody, fiberglass front fenders / rear flairs Painted 2004 with Torch Red, the C5 Corvette color. Cost $5000.00
Entire Suspension overhauled, including brakes, new Tein coilovers, bushings, bigger swaybars – 50/50 weight distribution thanks to all aluminum engine
Averages 20mpg because of 6th gear overdrive
Custom Exhaust and long tube headers, chrome magnaflow mufflers with magnaflow X-pipe
Only 6,000 miles since total restoration including removal of subframes.

Complete spec'* below after pictures.

all pics: http://s183.photobucket.com/albums/x142/LS1FC/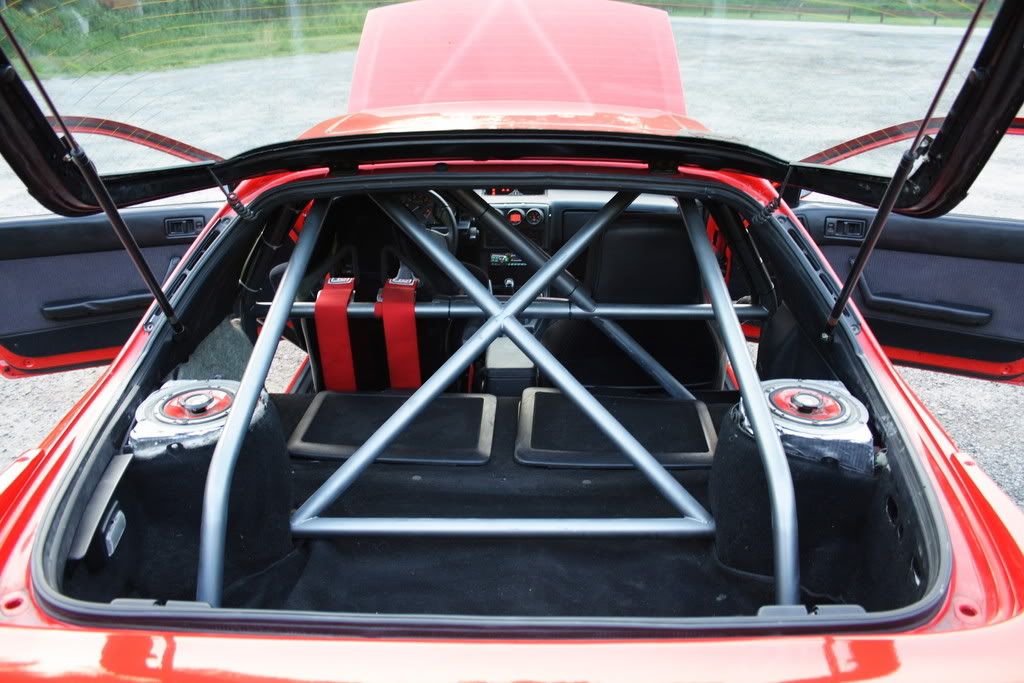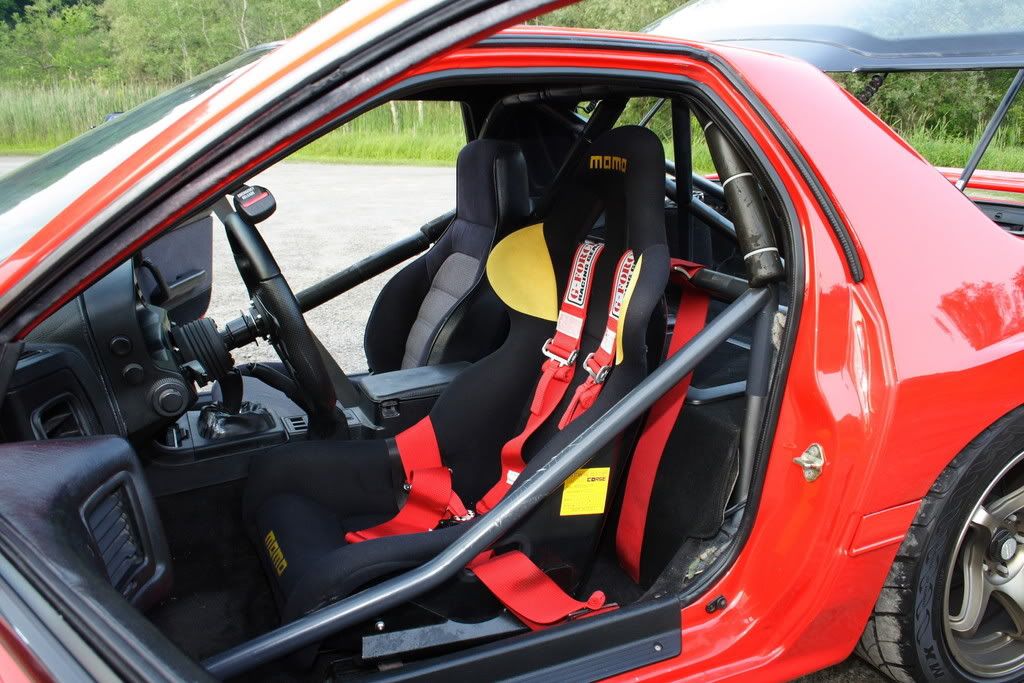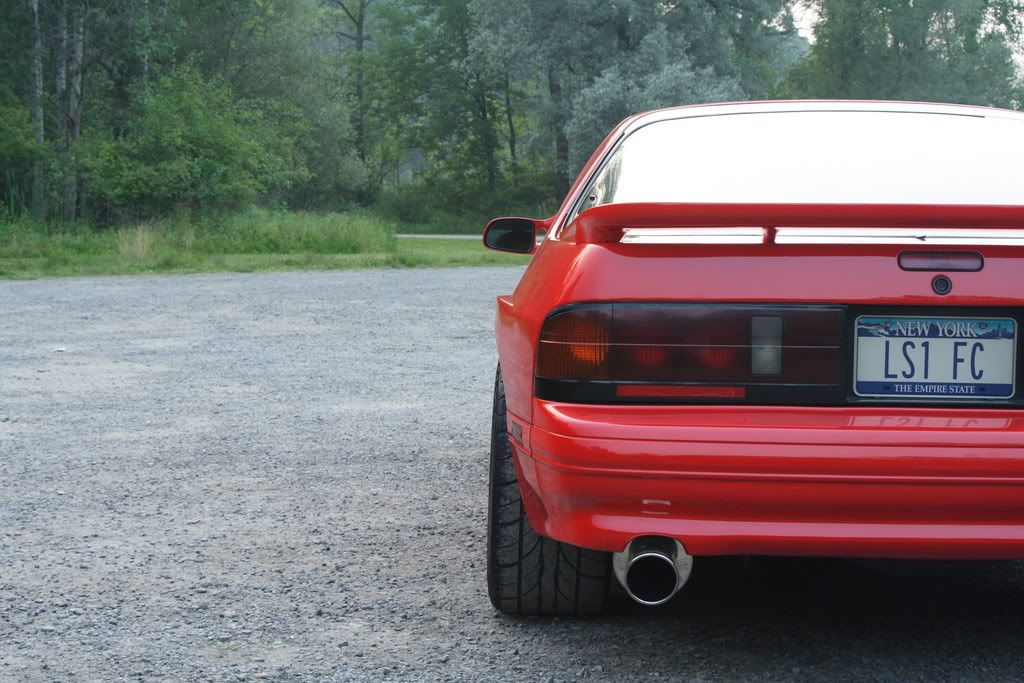 Full Specs:
Engine

2002 LS1 - 2,000 mile old rebuild for $3500 paperwork by LS1 specialist local shop, ARP rod bolts, Mahle Forged pistons with upgraded piston rings, ARP head bolts. LS6 oil pump, new Comp Cams lifters, Thunder Racing Hardened pushrods, 918 Comp valve springs, titanium retainers.
Rebuilt stock heads.
TSP Torquer 2 cam 232/234 112. LS6 Intake, Ported TB, Cold Air intake. Custom tuned on dyno. Dyno'd 382hp at the rear wheels before more aggressive cam.


Exhaust:

1 ¾" BBK Long Tube headers, into 2.5" custom Magna flow X-pipe, into stainless Magna flow mufflers. Entire exhaust is custom bent. Not too loud, but not quiet either.


Transmission/Rear end:

4,000 mile old SPEC Aluminum Flywheel, SPEC 2 clutch, new tail shaft bushing in T56 transmission. New driveshaft yokes, rear Turbo II clutch Limited slip differential.
Grannys engine mounts / kit / 3 core radiator


Suspension:

5Zigen FN01-RC 17X9 front / 17X10 rear wheels
New kumho tires MX 255/50/17 front / 275/40/17 rear tires
Tein Flex coilovers
Mazdaspeed rear camber adjusters
DTSS poly bushings in rear
Entire Poly bushings throughout including differential mounts,
Custom made sub frame re-enforcement / differential mount.
New inner/outer tie rods, ball joints complete front suspension
Rebuilt power steering rack
Turn One power steering pump (used in Nextel Cup cars)
Totally rebuilt front turbo 4 –piston calipers and rear brake calipers
Stainless brake lines, new Brembo rotors, Porterfield performance pads


Interior:

Custom fabbed welded 8 point Roll cage by race shop that does 6 second drag cars, (Pro-car)
Momo Race seat
5 point cam harness
Momo race steering wheel, quick release
Full gauges, including digital warning and light Spa gauge (oil press, oil temp, coolant temp, fuel pressure)
Relocated Oddessy lightweight (9 lb) battery in rear bin
Dynomat sound deadening in the rear
VDO Digital Speedo
Alpine MP3 players / sony speakers
A/C can be reinstalled, already designed to work with Mazda console switches, so literally plug and play.


Body:

Mariah front fiberglass widebody fenders
Corksport custom molded flairs for rear
Shaved emblems / Aluminum Hood
Full repaint in 2004 to Torch Red (Corvette color)
Custom fabbed lexan air intake to radiator.

Weight Distribution 50% front 50% rear, cross weights almost 50/50 with driver as well, 2900lbs wet.
Let me know if you are interested and I can get you contact info.