Are your vents not blowing much air? - The fix. Sorta.
09-03-2006, 03:30 AM
Senior Member
True Car Nut
Join Date: Jul 2004
Location: Twin Falls, Idaho
Posts: 7,545
Thanks: 0
Are your vents not blowing much air? - The fix. Sorta.
---
I posted this in general since it should cover the 87+ to 99 maybe 2000+ too, but they have the filter, so no.
I was talking to billboost on the cell, internet skechy so I could not pull up any posts, and I had this memory loss problem going on...and I was not too steady with a wrench but hey my dad had the great idea....lets fix your air, he already wasted 2 cans of R12 to get the pressure up (it fixed the code 22 and it blows super cold now) so that was fixed however it never blew as well as billboost/echo/travis/john and the other cars I drove or was in.
I was thinking it was the air mix door actuator, but then i realized the airflow it self was low, the top vents were not clogged, but I seemed to remember something about a rat nest or something getting in the air duct....well I talked to boost and pat and they made fun of my not-wrenchyness, I was having a hard time telling the difference between a nut and a bolt and finding the right size socket, but once I did that I ripped the maxifuse relay panel off and the blower control module (i think thats what it is) and guess what, the entire evap core for the ac is clogged with moldy pine cone needles. completly clogged with about 1/4 inch thick all the way around and big giant clumps in the bottom.
I forgot the car was in storage for 2 years under a tree in washington..doh. I figured the needles would not make it inside the car though, was I wrong.
anyway now the good part, bills trying to talk me to remove the 6 or 8 bolts holding on the cover for the blower motor...I'm like f* that, there has to be another way, so I talk to my dad which told me to start this project, he says PUT IT BACK TOGETHER..THERES TOO MANY WIRES. (he got scared by the maxifuse relay and the story I mentioned about Silverbullet'* car)....anyway I said screw it, I'm too deep to look back. so I tried to put my hand in the blower control module hole, well my fat fingers dont fit, luckily my sister is around and has little tiny hands, with the combination of that, a 9hp commerical shop vac and an air compressor with 120 psi and the spray nozel, we managed to get er done. the wyoming way. Maybe its the luck that we are 30 miles from bonneville county, dont know.
so technically only 2 nuts must be removed to get to the blower control module, 3 bolts and some small hands...then your in.
The odd part was some of the fins in the evaporator were bent, sure a hand in there did not help, but they were not only clogged but bent in as well, had the chance to get them mostly straightened out.
09-03-2006, 07:56 AM
Senior Administrator
Join Date: Jul 2003
Location: Dark Side, NY
Posts: 16,345
09-03-2006, 11:18 AM
DINOSAURUS BOOSTUS
Expert Gearhead
Join Date: Mar 2005
Location: Enfield, CT
Posts: 41,391
Thanks: 0
Thanked 0 Times in 0 Posts
---
Hans... if I didn't know you.... the call would have been downright sad.
What Hans fails to mention is that after I explain to him that there are two nuts holding on the maxifuse cover..one about 3 inches to the left of the actual fuse box (long ear of plastic) and the other is inside to the right of all the right bank of fuses, in the top of the box..inside.. yes.. while looking at it he couldn't see them. Dad had trouble.
Hans has been around forever... July 22, 2004... and he'* never seen a clogged air post.
Me: Have you been drinking
Hans: Duuuuude I had 3 Monsters and a couple beers
Me: Only a couple beers? (remember..he took a picture while sitting drunk in the middle of the freeway outside his home)
Hans: Welllll ok.. a fewwwwwwwwwwwwwwww (slurring speech)
This was simple..Hans forgot.. you drink while you work on the car.. not way before. lol
Hans...thanks for the laughs..
ps.. he'* nicknamed Mr. Potatohead
My question is..
Did you bring your light saber?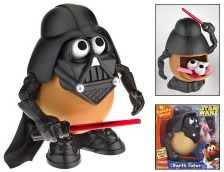 For more Hans adventures
www.spudstravels.com
check it out..he drove Echo'* car through Wyoming!
09-03-2006, 03:51 PM
Senior Member
True Car Nut
Join Date: May 2003
Location: Lethbridge, Alberta, _______Canada._______ West Coast Bonneville Fest ___05,06,07 Survivor___
Posts: 8,135
Thanks: 0
Thanked 0 Times in 0 Posts
---
yeah them damn cores plug up over time..and it gets nasty lol..smells iky to lol
09-04-2006, 12:19 AM
Senior Member
Certified Car Nut
Join Date: Oct 2003
Posts: 19,756
Thanks: 0
Thanked 0 Times in 0 Posts
---
Originally Posted by BillBoost37
That'* what happens when you can't follow the directions to take off the blower housing and clean it properly
and that sums it up nicely
09-04-2006, 11:33 AM
Senior Member
True Car Nut
Join Date: Jan 2005
Location: Montevideo, MN MWBF '05, '06, '07 WCBF '06 '07 survivor
Posts: 3,882
Thanks: 0
Thanked 0 Times in 0 Posts
---
when I pulled my bcm, Wren gets in there with a flashlight, all giddy like he'* gonna find a bunch of crap so he can show off,,, and nothing.
guess my car doesn't sit long enough to get anything in there.