ive actually got 3 lol. one under the hood, one under the dash and one under the back seat. and the one under the back seat is only the key on one.... no clue where the actual stereo is fused at lol. made sure to use a 5 amp on the new addition though so im not over loading the dental floss size wire lol.
heres a pic of how it looks... nice and clean now
btw, for anyone with an evo, this mount is 2nd to none. charges the phone, automatically puts the phone in car dash mode (you can back out of the app) and it allows you to turn the phone upright. for non droid users, the google maps with navigation app is second to none. i love the voice recognition. i said "i wanna go to the drive in movies" and it found the drive in nearest to me and set the route all within about 5 seconds lol.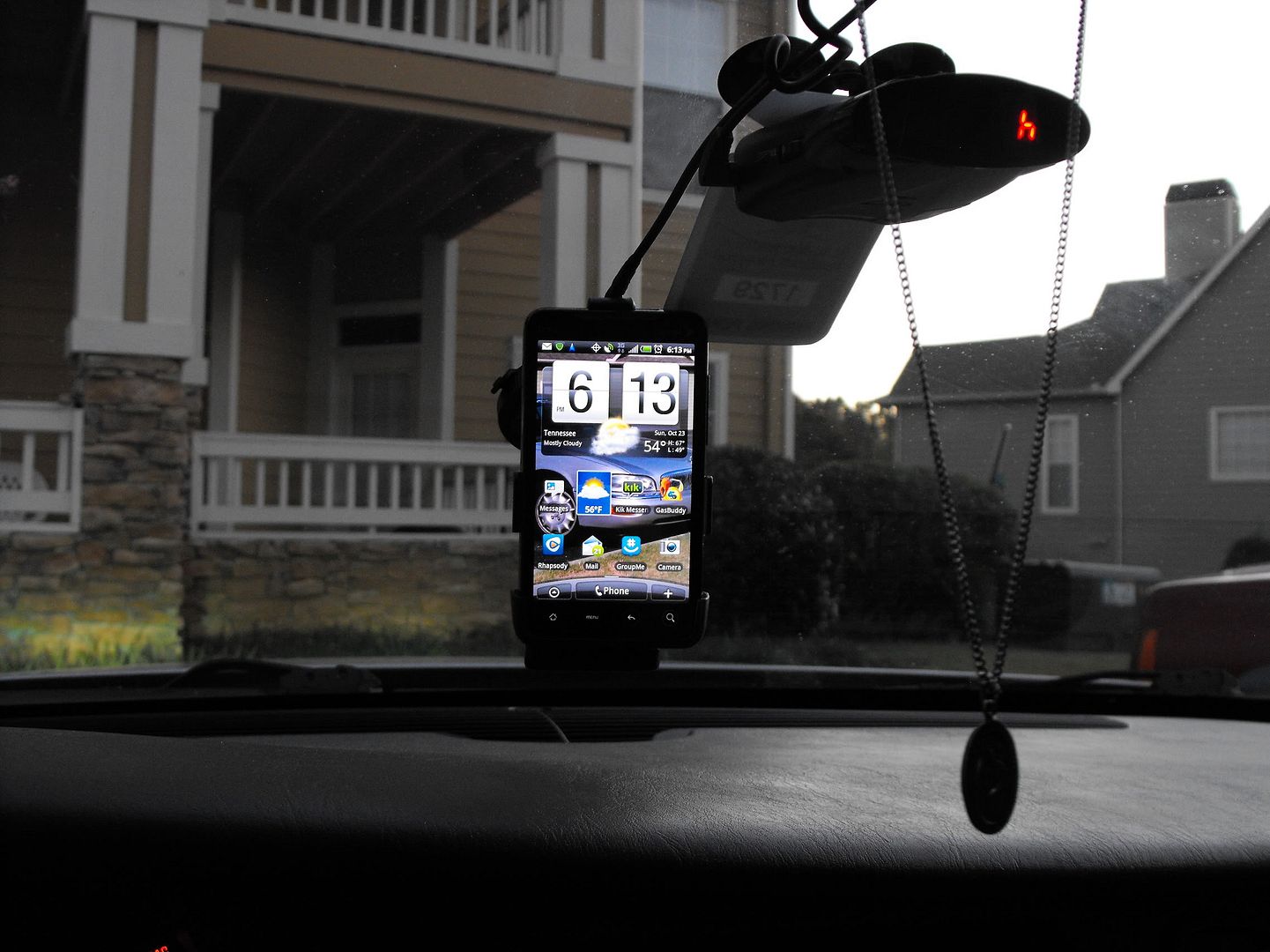 ignore the silenced radio song name. the gf drove my car last. also parked good enough to be on
www.iparklikeanidiot.com
i was not thrilled.