Quote:
Originally Posted by Archon
These are some of the pictures that I took while trying out one of Bill'* options for a sleeve. This is with the new reduced diameter stove pipe installed into the LIM
Then the gasket installed over it.
The sleeve installed into the gasket.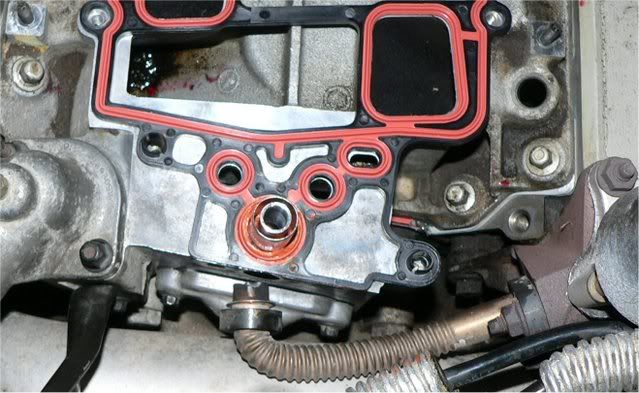 And finally with the UIM installed.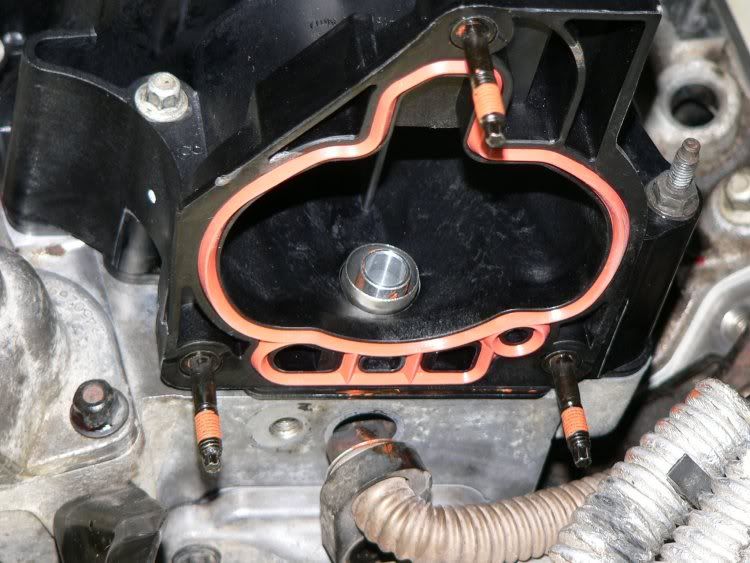 That was an install into a '99 Grand Prix using a Dorman upper, the Dorman reduced diameter stovepipe, and a sleeve from Bill. The sleeve was not attached to the stovepipe.
These pictures are from a 00 Grand Prix using the original GM UIM, and a stovepipe with sleeve attached provided by Bill.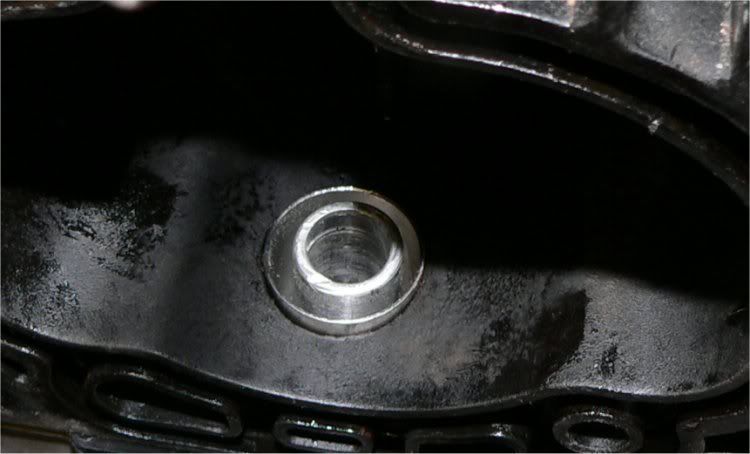 In both cases, the stovepipe is closer to the intake around the 2 o'clock position. However, in neither case was it so far off that I was not able to install the bolts for the UIM through the manifold and gasket, and into the LIM.
Archon...my gasket offset looks identical ...hmmm...
Have there been any problems/leaks with this gasket offset in earlier installs
with this problem? Looks like there isn't any apparent solution to this offset...
My plan is to disassemble present assembly....look closely as I go back
down to block and go from there...
I plan on reassembly using torque value of 11 ft lbs/132 in lbs on lower
using LIM torque pattern provided in this post..FSM DOES NOT even
illustrate torque pattern..it shows upper...it is totally USELESS in this
maintenance procedure....
Any other input...pics, thoughts are more than welcome...
Thanks again guys...