Alrighty, well I think I had posted a thread a bit back saying I had a broken starter.
(not asking anyone to remember)
There had been a couple responses considering and explaining rebuilding it, but actually it'* fine. The only thing that'* wrong with it from the previous owner, is that one of the bolts holding the selenoid busted. Sure, I'll just grab some new ones......
But damn, there seems to be a little problem. I can't get the remainder of one of the bolts out of the track for it. It'* broken off just small enough so I can't remove it with a plyers. I don't really know any other way to get it out, and I figured you guys would have some pretty decent ideas.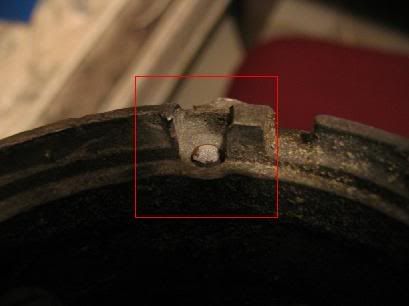 There'* a little room underneath it, so maybe I could get something in there and twist it out, but I don't really know how I'd get that done.
(sorry it'* a little blurry)
Thanks for all and any responses!