**** COTM~Wildcard Contest Picture thread ****
12-27-2010, 01:05 PM
Senior Member
Posts like a Corvette
Join Date: Aug 2010
Posts: 1,337
Thanks: 0
Thanked 0 Times in 0 Posts
**** COTM~Wildcard Contest Picture thread ****
---
Originally Posted by
GXP Venom
First Congratulations to XtremeRevoloutions December COTM win. Andrei has once again won COTM and in doing so become the first member ever to win the distinction
twice in the same year
with different entry'*.
We thought about this and Andrei stacking the COTY contest with 2 entrants. So, I've decided to do something a little different this year. Andrei'* wins will occupy one slot in the COTY Contest and we will be holding a Wild Card Contest for the open slot.
This end of year contest will have all the cars that came in second over the year in it and the Winner of that contest will take the slot opened by Andrei'* dual win. This is your chance to vote for the car you really thought should have take a COTM.
Note to Second Place Winners,..... NOW is the time to get any photos of your car up and posted in the "Your Ride Section" The Poll will go up in this coming week. There will be no advance notification other than that. A few days at the most.
. So if your wanting a hedge on people remembering your car, nows the time to do so.
So if you were a runner up for COTM in 2010 this is your chance to repost those pics (Of the runner up Car)
John, Staff feel free to do what you must with this thread.. I just thought it would make sense to have everything in one spot
12-27-2010, 01:07 PM
Senior Member
Posts like a Corvette
Join Date: Aug 2010
Posts: 1,337
Thanks: 0
Thanked 0 Times in 0 Posts
---
Here is my runner up entry,
12-27-2010, 01:25 PM
Retired Senior Admin
Expert Gearhead
Join Date: May 2006
Location: Sheboygan Wisconsin
Posts: 29,661
Thanks: 0
---
Eligible cars.
January, 93SLE'* 2003 SSEi
February tie BILLBOOST37'* Year Confused SSEi
SGP358'* 1960 Bonneville
March, 84Bonne 1984
April
XGATEWAY'* 2002 SSEi
No image available.

May
Double double tie, both won.

June

Stadawim'* 2002 SSEi
August
Yutzybrians 2003 SLX
No picture
September
Bville_GXP'* 2005 GXP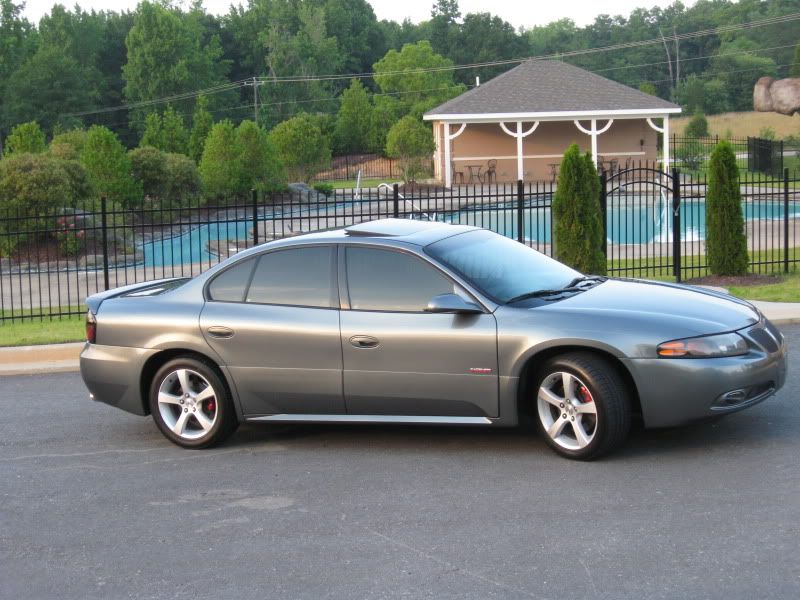 October
StealthGXP'* 2004 GXP
Jonpro03'* 1997 Pontiac Grand Prix GTP
Mouse
01-07-2011, 09:47 AM
Senior Member
Posts like a Corvette
Join Date: Aug 2010
Posts: 1,337
Thanks: 0
Thanked 0 Times in 0 Posts
---
01-07-2011, 02:23 PM
Senior Member
True Car Nut
Join Date: Mar 2009
Location: Fort crack homie
Posts: 2,894
Thanks: 0
Thanked 0 Times in 0 Posts
---
&& i thought i won back February? lol
01-07-2011, 02:31 PM
Senior Member
Posts like a Corvette
Join Date: Aug 2010
Posts: 1,337
Thanks: 0
Thanked 0 Times in 0 Posts
01-07-2011, 02:35 PM
Senior Member
True Car Nut
Join Date: Mar 2009
Location: Fort crack homie
Posts: 2,894
Thanks: 0
Thanked 0 Times in 0 Posts
---
here are some of mine