I wasn't satisfied with how stock the carpet thickness was going to be, so I added more insulation: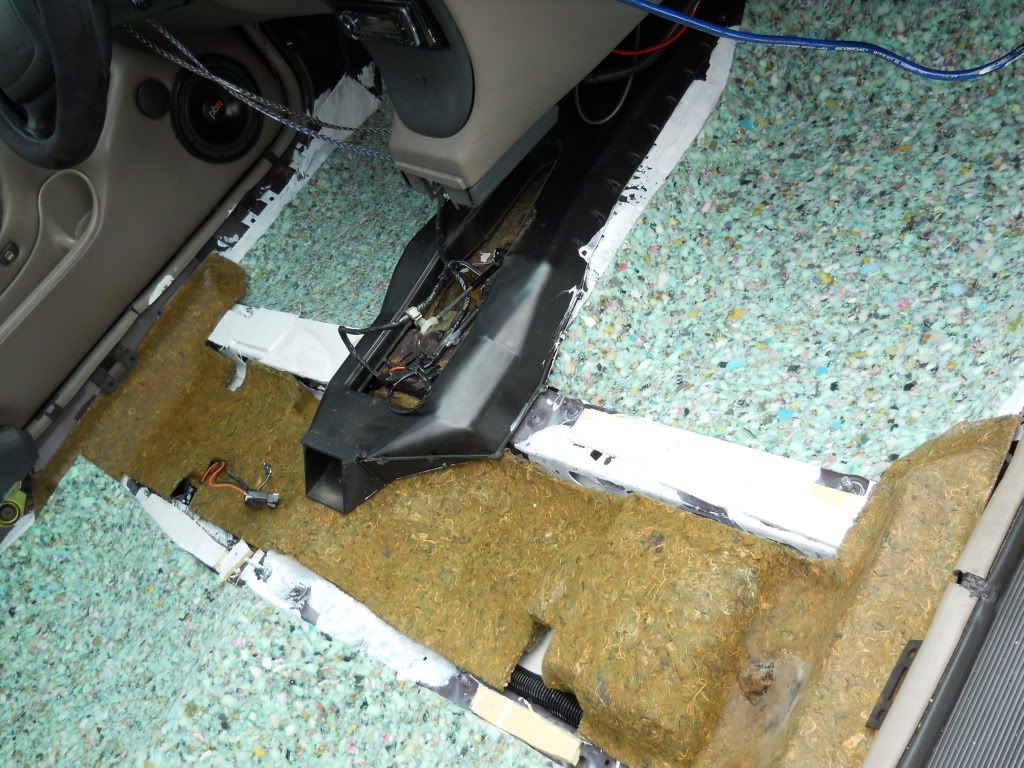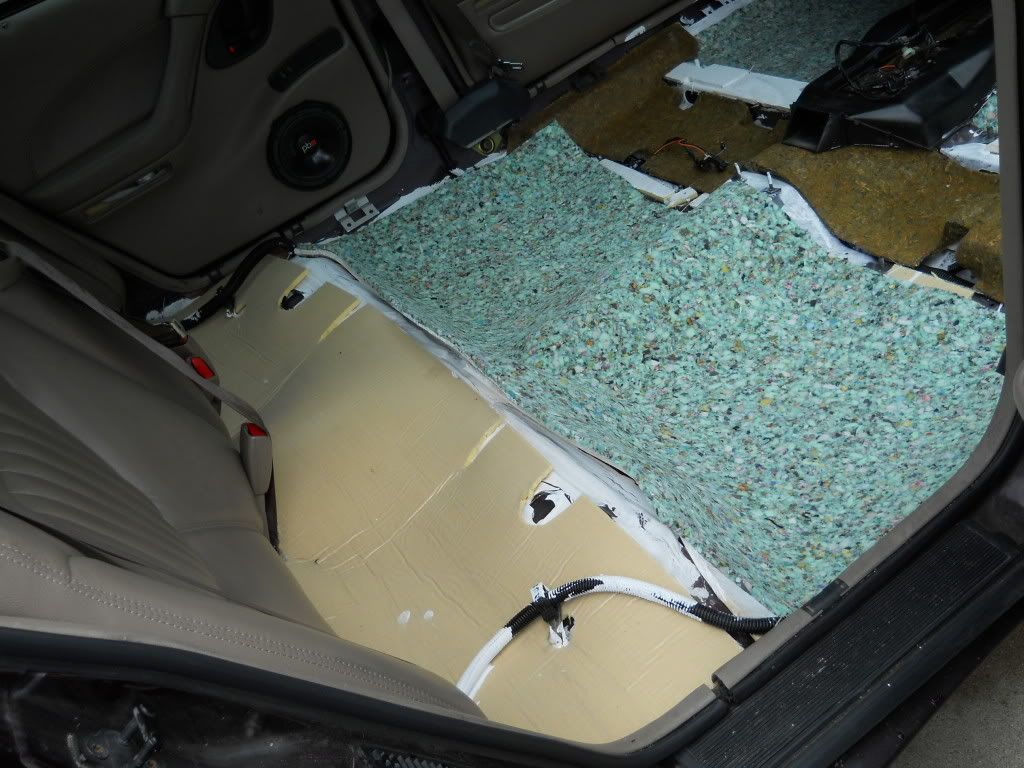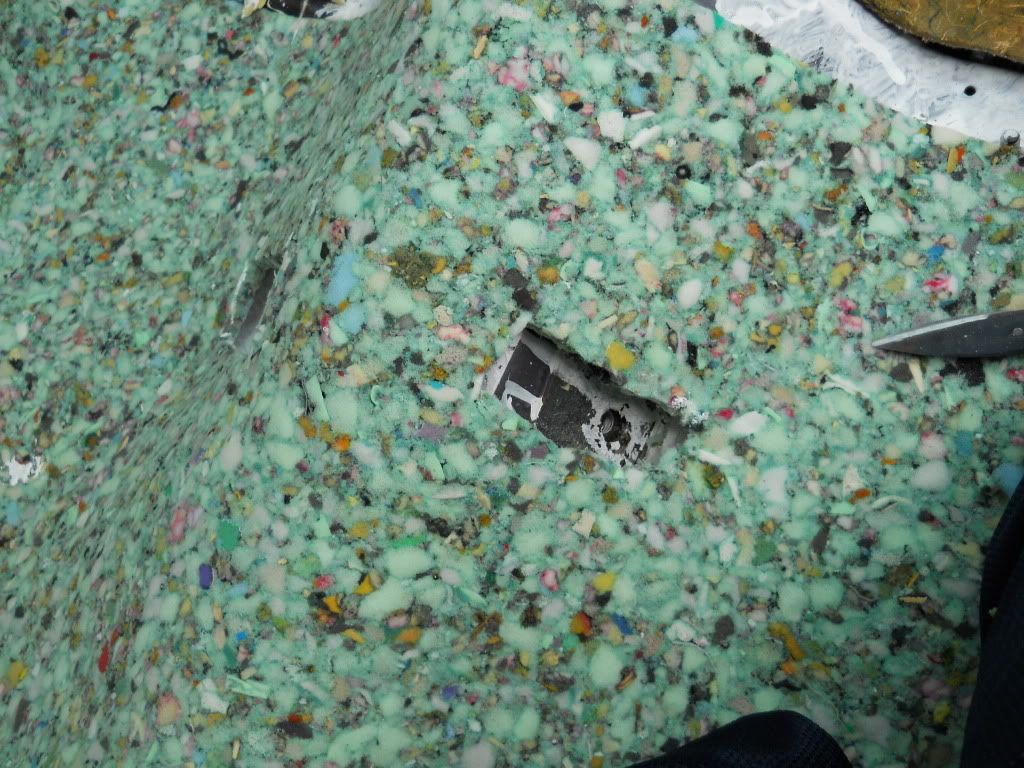 Then the carpet went back in.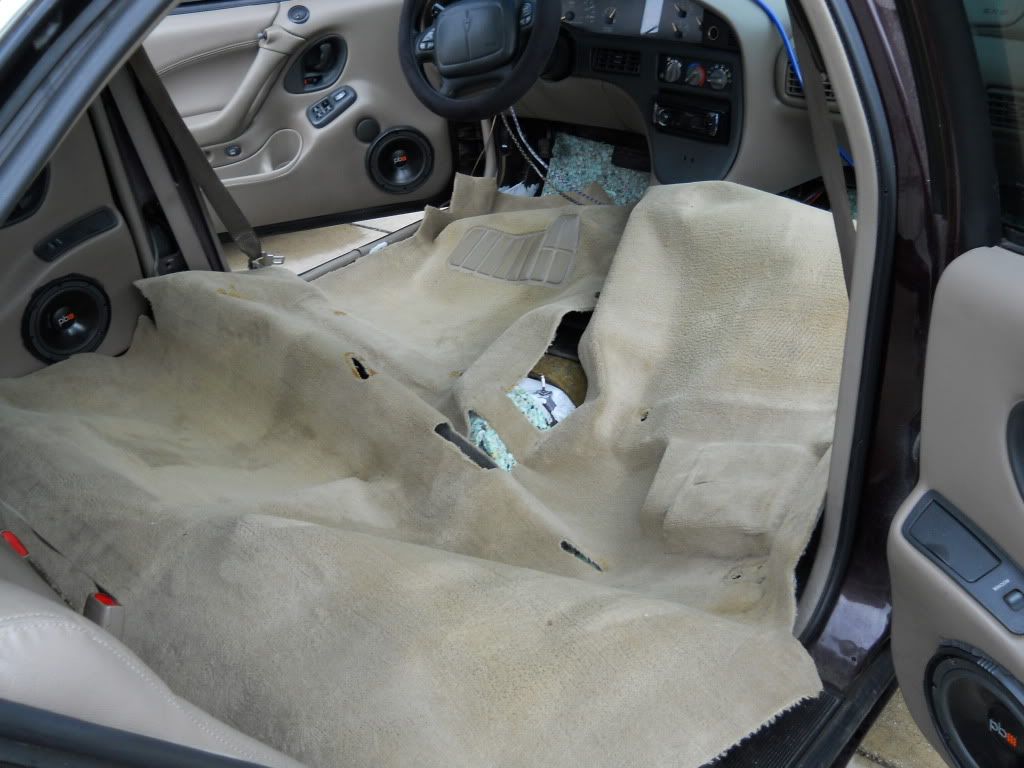 Shortly following, this stuff was installed: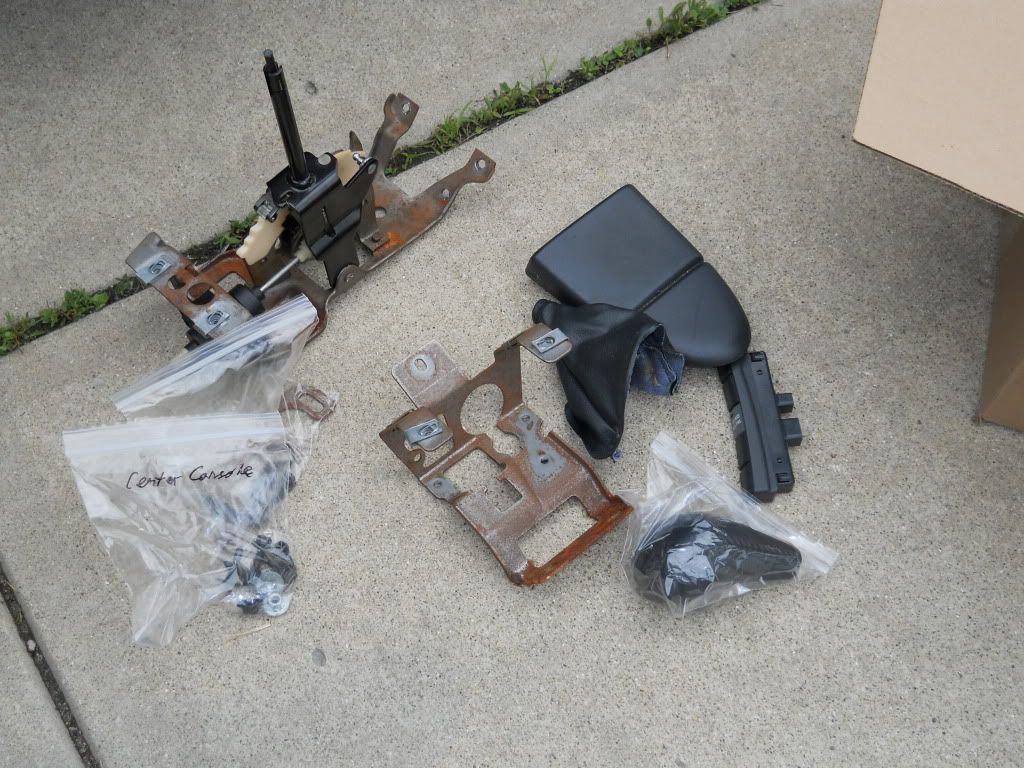 Here'* how it goes together/comes apart. This piece goes back in first on the reassembly. It'* held in by two 10mm bolts on the bottom and one 10mm nut at the top. The shifter cable and park lock cable then are forced into it.
Then, the shifter assembly attaches to the cables, and three bolts attach it at the front to the first metal piece while two 13mm nuts attach it at the bottom. A little smile-like piece sandwiches it into place at the two nuts, if that'* proper to say.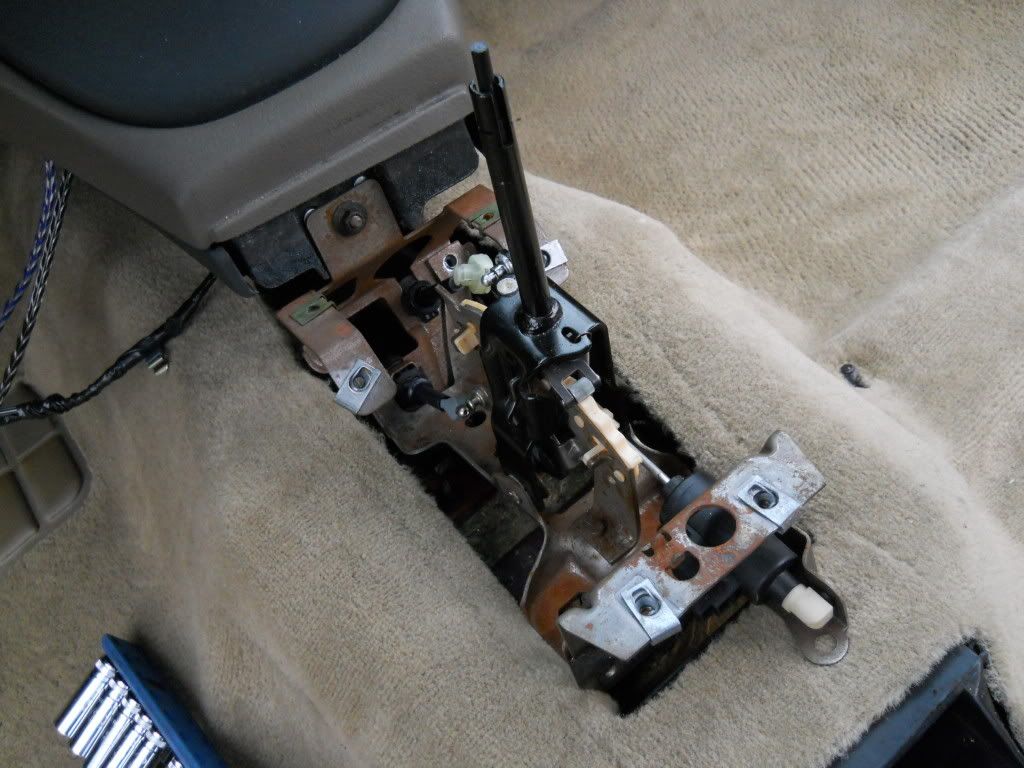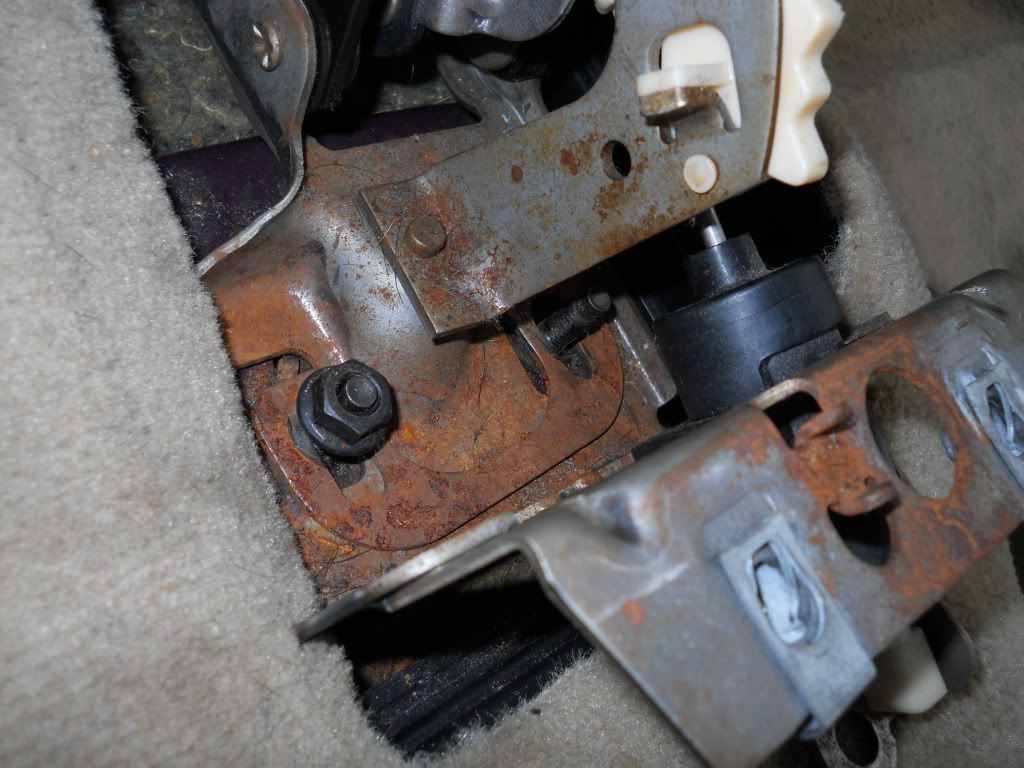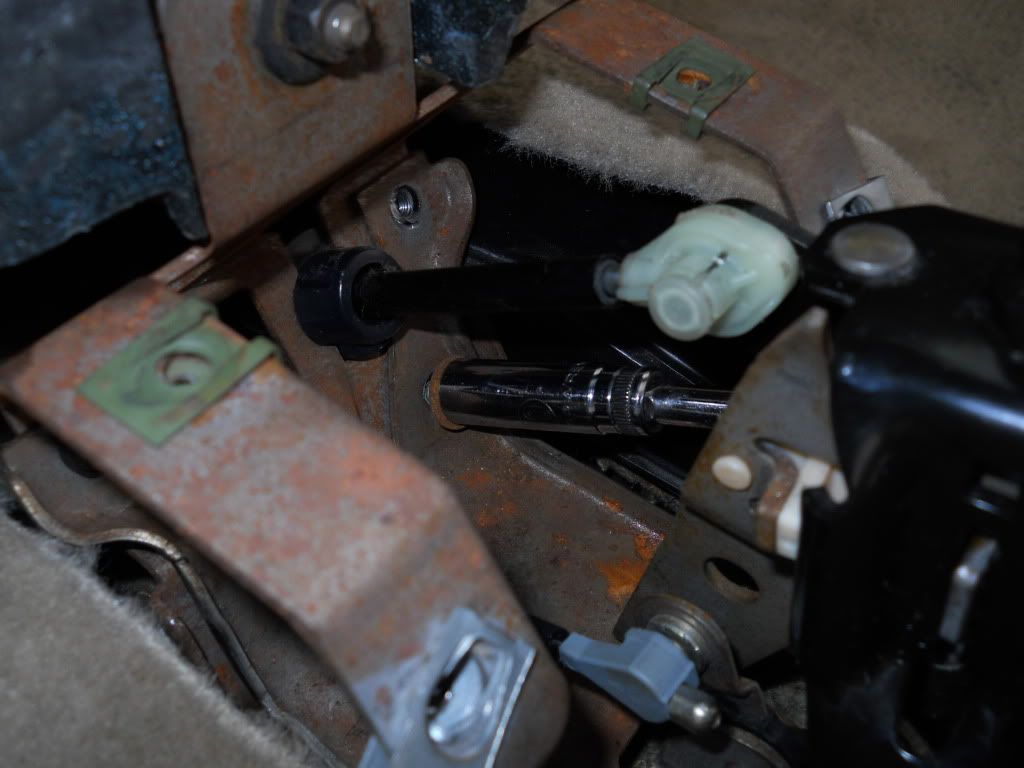 The center console then slaps on top.
Two 10mm nuts hold it in at the very base way under the lid: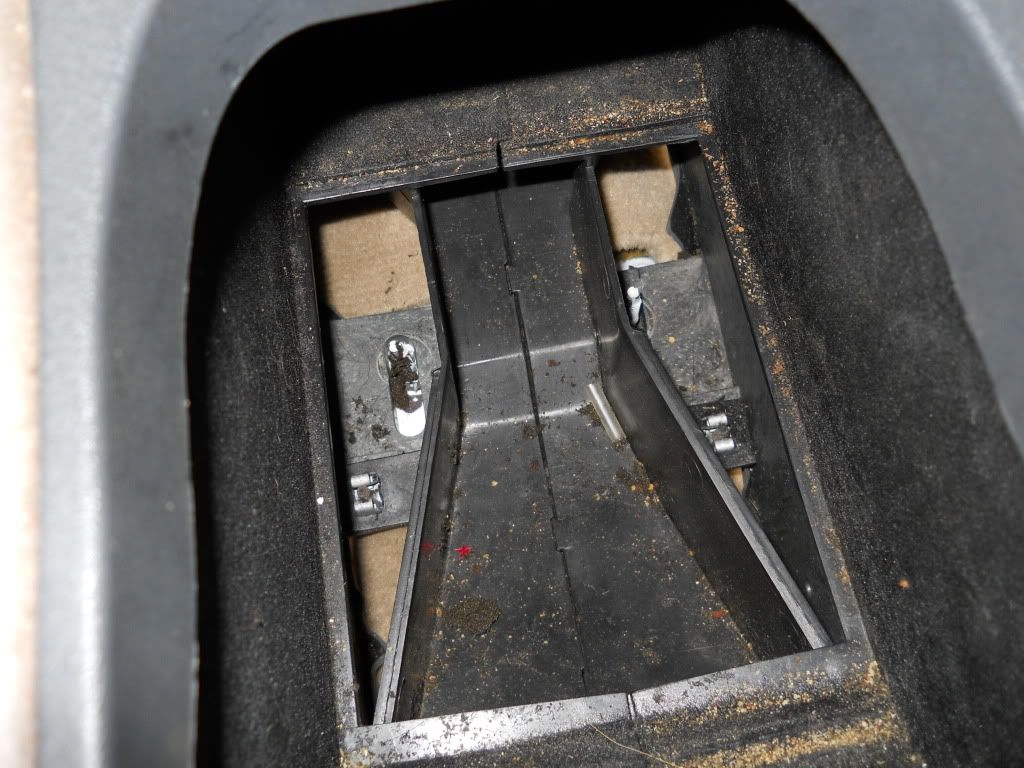 The top section swings up by the cup holder (or where it used to be) until it'* bolted down by two 7mm bolts under the ashtray, and this swinging up is essential to getting four 10mm bolts to hold down the shifter section. To remove this goodness, remove two 7mm bolts under the ashtray, shift out of park, lift up, and then remove the four 10mm bolts and the two 10mm nuts, the two being under the storage compartment.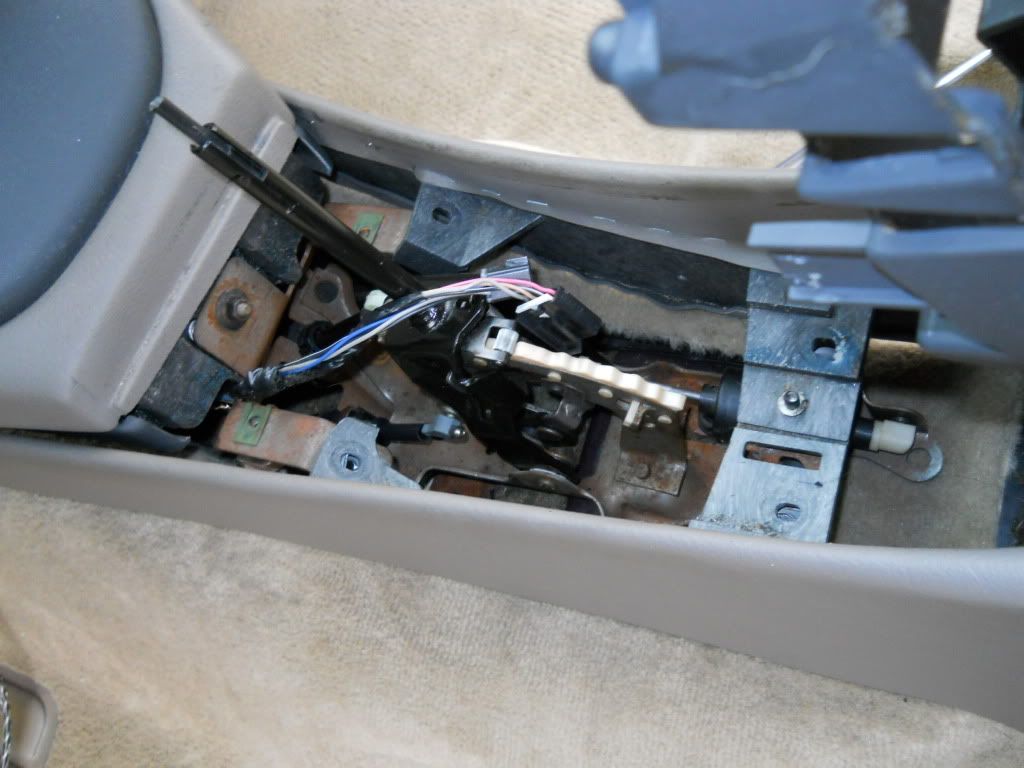 The lights & buttons plug in like so: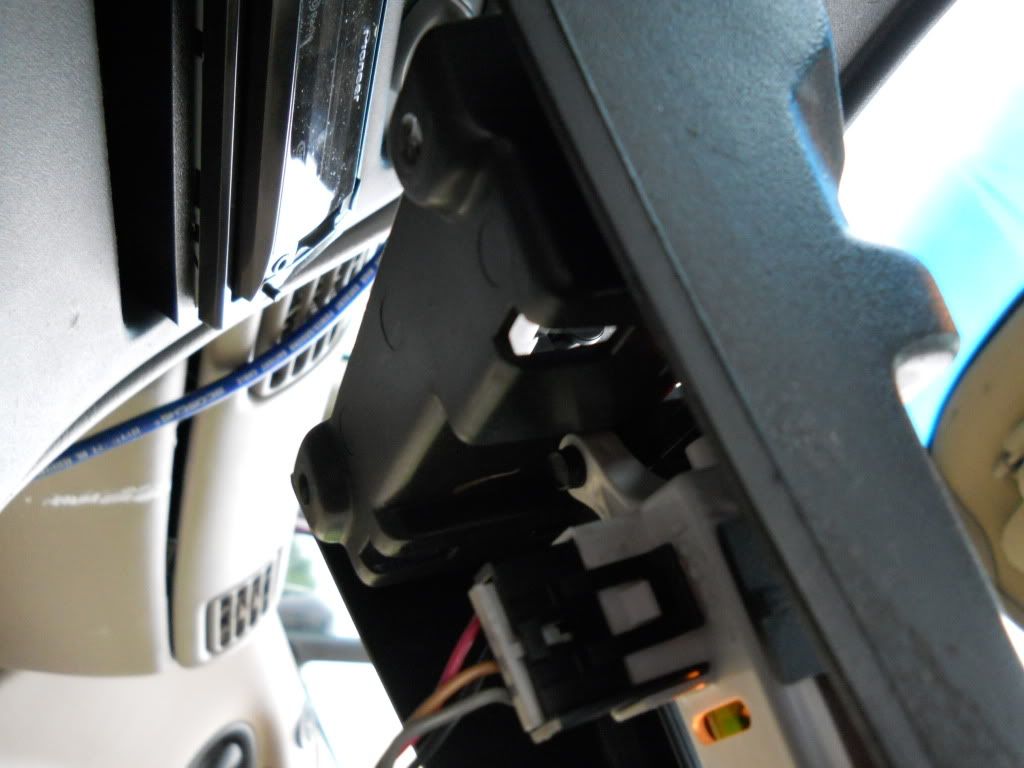 Not pictured is the shifter ****, but it pulls right up after a little pin is taken out from the front. This last picture is of the nuts and studs under the seats. Philips screws, one per cover, hold covers over the nuts so that the metal doesn't show. Scoot the seats all the way forward to get to the rear 3 or 4 13mm nuts, and slide the seat back to get to the two 15mm nuts in the front.