Made this a few days ago with my new camera.
Going around back to check on my Bonneville after a day of running around.
Odd thing is, look at the odometer at the end in my Alero,
79,666
kms..okay
666
but whats odd about that? I bought that very Bonneville on June 6,2006 aka
06/06/06...
and it is named
Damien
(collective descision, not wholey by myself...you knows who yous are)
Don't mind the old music, good tune.
Note: This was not done purposely, I noticed this AFTER uploading the video, and felt I should share.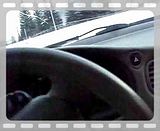 __________________
Damien-
they don't make them like this anymore

97 SSEi. 3.2mps,msd,optima,1.9 YTs,245 RE750s,SLP Headers,custom ported SC inlet/outlet, 180 deg, INTENSE pcm,42.5#injectors,255lph pump,custom soilid motor mount, 3.0 mps(maybe), and the nut behind the wheel.