---
quote="iRocco"]Man, if my wife ever said something like that to me, I'd have to ask her to leave... Thankfully, even though she likes the Z3, or the Honda 2000, she knows better. Lots of guys make fun of the minivan, but in my opinion, they kick ***. You should ask her to test drive one.[/quote]

I have to agree.. but since he'* wife wants a smaller car.. that might not be an option.. I wanted to get a van too ( even though Muffin doesn't like it ). I want the cruisin van with the higher roof... I like the fact that it'* spacious.. with lots of play room in the back.. you only need one Sub to make it sound nice and boomy... with the raised roof of a cruisin van.. I could install in strobes and lasers.. color disco balls and the whole nine yard and make it a lil party machine on wheels.. people tend to not want to race van at every light.. and 2 best part I like about it is.. 1. COPS DON'T LOOK FOR SPEEDIN VANS OR LESS HASSLE TO IT... 2. INSURANCE IS WAY CHEAPER..
__________________
97 White SSEI..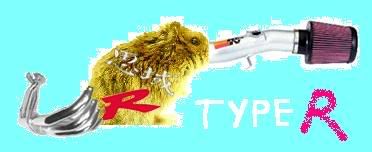 Quote:
Originally Posted by sonoma_zr2
what'* the fun in that, hotwiring seats is more manly.