I added 2 pics, first one shows the position of the nitrous jet. The kit comes with the tap to thread the hole for jet to screw into. I used a drill bit one size smaller than provided being that it'* plastic I was tapping.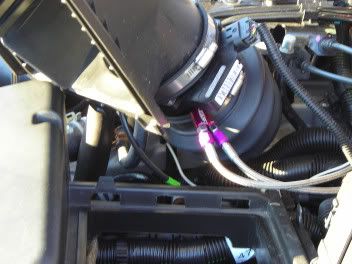 This one shows the throttle position switch ( marked with an X ) The blue wire is the one you want to tap into. I just split the insulating wire and pulled back enuff to tie in the kit wire and a drop of solder makes it all good.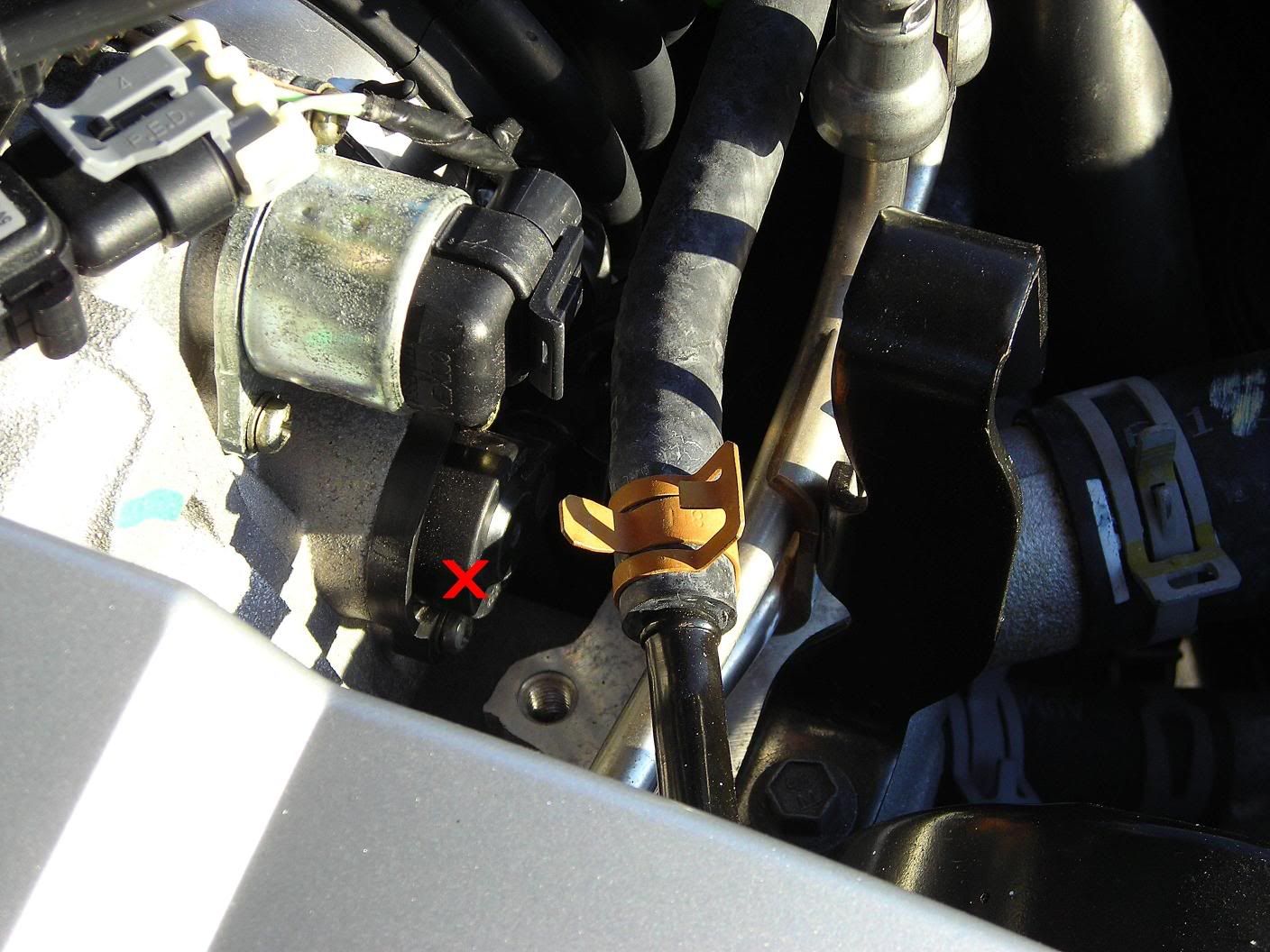 __________________
***"W*I*N*N*I*N*G"***
Become a
site supporter
, remove advertisements and get decals.
Introduce yourself
to other members with a quick intro post.
Share some pictures of your ride in the
Your Ride Section
.
See whats up in
The Lounge
.
CLICK TO CHECK IT OUT - RATE PICTURES